Are you in need of skilled craftworkers?
Industries That We Work In
Our work culture puts quality, safety, and reliability as our main priorities.
Our Core Values
Our work culture makes responsiveness and safety our number one priority. We strive to empower your workforce by providing quality, safe, and reliable staffing solutions. This is what makes us the right choice.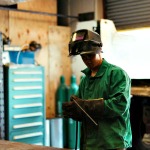 "I've work with HL welding for about 2 years and everyday just a joy to go to work. This company really takes care of their employees. HL also gives holiday gifts to all its employees."